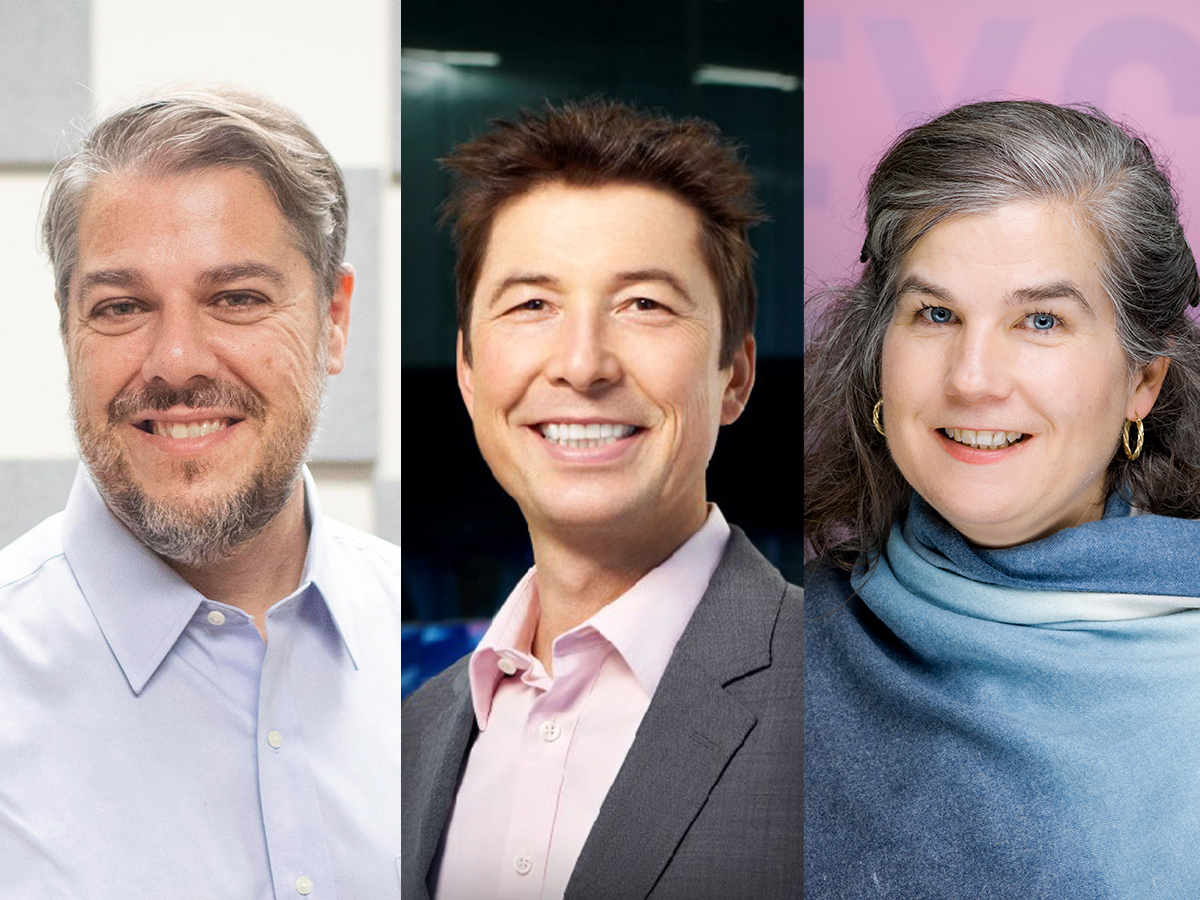 Three Ryerson researchers will lead major new projects involving collaborators from around the world after securing highly prestigious Partnership Grants from the Social Sciences and Humanities Research Council of Canada (SSHRC).
Professor Harald Bauder, of the Department of Geography and Environmental Studies, and colleagues from the Ryerson Centre for Immigration and Settlement (RCIS) will investigate sanctuary and solidarity cities and how they support newcomers globally.
In the School of Child and Youth Care, professor Tara Collins and her team will research ways to advance children's rights internationally and in Canada.
Professor Frank Russo, from the Department of Psychology, will look at how group singing can support social well-being and communication in adults with communication disorders.
The projects will each involve collaboration with around 70 organizations and experts, including faculty members from across Ryerson, and will be conducted over the next seven years.
"The new partnerships being launched by these three Ryerson-led research teams will bring together leading experts and influential organizations to tackle some of the most pressing issues our society faces today," said Steven N. Liss, vice-president, research and innovation at Ryerson.
"Migration, children's rights and social connection are highly complex subjects that demand collaboration on a global scale, and Partnership Grants provide the opportunity to build the networks that are necessary to achieve real impact in these areas and improve the lives of citizens everywhere. Many congratulations to professors Bauder, Collins and Russo."
Researching the role of sanctuary cities
Sanctuary and solidarity cities are urban areas that provide support for all newcomers, including those without legal status in the country. Professor Bauder and the RCIS say that cities are increasingly adopting this strategy using a broad variety of approaches.
Their Partnership Grant research program will investigate these different practices and establish conversations between cities so that they can learn from one another. The researchers anticipate their work will translate into impactful local policies that improve support for migrants.
"This is a subject that really defines our time," said professor Bauder, who is Director of the Graduate Program in Immigration and Settlement Studies. "Migration, refugee patterns and mobility are huge issues right now and they affect the entire globe. We have seen cities stepping up to the plate and finding solutions, and I think our project can really make an impact in coordinating efforts around the world."
The project will create research hubs on four continents: North America, South America, Africa and Europe. Community organizations, universities, city authorities, international agencies and non-governmental organizations will all help to gather data and develop local policy recommendations.
At Ryerson, the RCIS will work closely with researchers in multiple disciplines and faculties, particularly those involved in the Canada Excellence Research Chair in Migration and Integration program.
Improving child participation and the implementation of children's rights
The United Nations Convention on the Rights of the Child recognizes the human rights of children and youth, which includes participation in matters affecting them. But progress in this area has stalled in recent years and young people are not being taken seriously in processes, institutions and decision-making.
Professor Collins' Partnership Grant program will help to advance participation while increasing our understanding of the major issues facing children and youth today. In particular, the program will discover how intergenerational partnerships can play a role in enabling these populations to inform decision-making.
"There is a tendency to isolate and overlook children and intergenerational relationships between young people and older generations. What we have learned from previous work is that it's not constructive and can be problematic for a variety of reasons," said professor Collins. "We argue that it's important for us as a collective to learn together and contribute together, not only in Canada but internationally, and that through collaboration and partnership, we will be much more effective in identifying the roles of adults, institutions and power dynamics, as well as the opportunities and gaps in the understanding and implementation of children's rights."
The main aims of the research program will be to expand conceptual models for intergenerational partnerships, investigate processes for fostering these partnerships to support child rights including child and youth activism, identify and develop relational practices that can transform and stimulate research, public policy and practice, and examine child rights education. Through working groups, the researchers will examine data through four cross-cutting themes: participatory methodologies, ethics, policy and law, and conceptual interconnections. Younger people will be heavily involved throughout the research program along with scholars, practitioners, and organizations from around the world through the expansion of Ryerson's International and Canadian Child Rights Partnership .
Harnessing the benefits of singing in groups
Professor Russo will build on the achievements of his international research network, SingWell Canada , external link , which has previously revealed some of the benefits of group singing for individuals living with communication disorders. The new project will focus on how the technique can help people living with five particular disorders: Parkinson's disease, aphasia, stuttering, hearing loss and breathing disorders.
The researchers will work with groups of participants to test the effects of singing sessions on both their communication skills and their social well-being. To implement their findings, the team will collaborate with The Chang School of Continuing Education at Ryerson on the development of a training program for practitioners.
"Often, people who are living with these communication disorders are socially isolated and struggling with depression. The communication disorder compounds these issues so anything we can do to lift that is super important," said professor Russo. "We seem to have a unique opportunity in singing to not only deal with the communication challenges, which are impacting their well-being, but to enable people to come together, feel part of a group and feel better about themselves collectively."
Professor Russo says that regular participation in singing can help with things like breath control, vocal strength and even hearing speech in noise. In the right group settings, it can also regulate stress hormones and lead to the release of neuropeptides linked with social bonding. The research team will test all these benefits, with methods including measuring hormone levels through saliva tests at the Institute for Stress and Wellbeing .
Members of the team will include experts from Ryerson, such as the project's chief research officer Arla Good, and researchers from around the world. Professor Russo will also work with multiple organizations that support people living with communication disorders.
Unlocking the power of partnerships
SSHRC Partnership Grants support formal partnerships between academic researchers, businesses and other partners to advance knowledge and understanding on critical issues of intellectual, social, economic and cultural significance.
A full list of the research teams involved in each of the three Ryerson projects is available on the SSHRC website , external link, opens in new window . 
Learn more about the SSHRC Partnership Grant announcement.  , external link, opens in new window
Related links: 
Two Ryerson professors secure prestigious SSHRC Partnership Grants