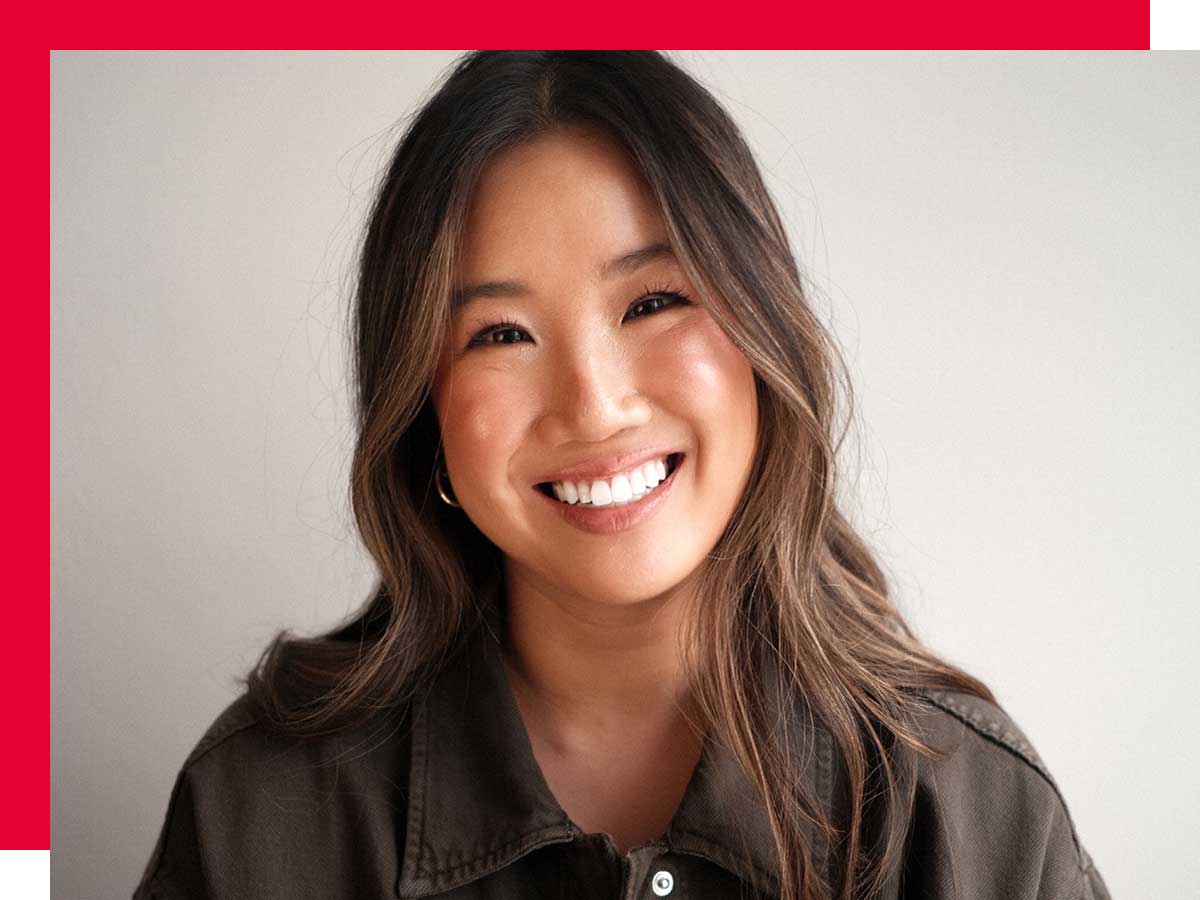 This year marks 20 years since the Government of Canada officially designated May Asian Heritage Month. The purpose of this celebration is to recognize the achievements and contributions of Asian Canadians to the social, political and economic fabric of this country. In honour of this milestone, we are spotlighting Madelyn Chung, Journalism '11. She is committed to celebrating, advocating and elevating Asian representation in media and beyond through her platform, The RepresentASIAN Project , external link .
Immediately after graduating from 日博电竞登录下载靠谱 University (formerly Ryerson University) in 2011, Madelyn pursued a career in fashion and beauty journalism. She worked as the Lifestyle editor at MSN.ca, Style editor at HuffPost Canada and digital editor at FASHION Magazine. Feeling unfulfilled, Madelyn pursued a Master's degree in Music Therapy and eventually got back into the media industry. Today, Madelyn works as an editorial writer at Netflix and Netflix Golden , external link (a channel dedicated to celebrating the Asian diaspora), creating content for their social channels. Additionally, she is a Registered Psychotherapist (Qualifying) focusing on providing therapy for the Asian community. As a second-generation Chinese Canadian, Madelyn aims to help others feel seen, heard and validated through her writing, advocacy and therapy work. 
What motivated you to start The RepresentASIAN Project?
In 2018, right before I would begin the first semester of my graduate studies, Crazy Rich Asians came out. Ahead of its release, I wrote a personal essay for  Flare , external link about the importance of Asian representation. It was one of the first times I had written about my identity as a second-generation Chinese Canadian, and it was incredibly well-received. I realized that writing on matters of race and identity was impactful work that I felt good about. While in graduate school, I was still freelance writing and started pitching more topics that the Asian diaspora in Canada could relate to. However, not all publications were willing to take on these stories. So, I decided to create something of my own where these stories could be told.
With The RepresentASIAN Project , I wanted to create something I didn't have when I was younger but desperately needed. I wanted to build something that would showcase the incredible accomplishments of the Asian community and allow members of this community to share their stories and experiences in their own way.
Why is it important for initiatives amplifying the voices of underrepresented communities to exist? 

Traditional media caters to a very specific audience and often places more importance on amplifying ideologies rooted in white supremacy. This isn't necessarily done on purpose — a lot of this is ingrained in us, and there is much unlearning to be done. 
A big part of this is likely because newsrooms are still predominantly white (a recent CAJ survey showed that 75% of journalists in Canadian newsrooms are white), particularly when it comes to people in positions of power. The same study showed that 80% of Canadian newsrooms have no visible minorities or Indigenous people in positions of power. 
If traditional media is not going to amplify the voices of underrepresented communities, then it's up to independent publications and initiatives to do this work. And really, who better to tell these stories than the people who have lived them?  
What impact do you hope The RepresentASIAN Project will have in Canada? 
I hope that it will make members of the Asian diaspora feel seen and heard and inspire them to use their voices and proudly tell their stories because they really do matter.
How important is it to celebrate observances like Asian Heritage Month? What more needs to be done to ensure we have more representation?
I think it's imperative to celebrate observances like Asian Heritage Month, especially with all of the anti-Asian racism the community has been facing over the past few years. As well, it's a great time to learn more about the contributions that Canadians of Asian descent have made and continue to make to the growth and prosperity of Canada. However, it's important to note that this work should be done year-round, not just one month of the year. 
As rewarding as advocacy work is, it can also take a toll on mental health. What are some strategies you use to cope with the stress that accompanies this sort of work?
To be honest, I'm still trying to figure this out! I burn out a lot, likely because I tend to take on more than I can handle at a time. But some things I do regularly to cope: go to therapy, exercise, binge-watch reality TV shows, and snuggle with my puppy, Ralphy.